April 2014 marks 20 years since the Rwanda genocide, in which an estimated 500,000–1,000,000 Rwandans were killed on the grounds of ethnicity, constituting up to 20% of the country's total population and 70% of the Tutsi then living in the country. LSE Review of Books managing editor Amy Mollett brings together a reading list for students interested in war crimes trials, humanitarian intervention, and life for Rwandans today.
---
Interested in emotion and memory after violent conflict?
Mixed Emotions: Beyond Fear and Hatred in International Conflict by Andrew Ross
In recent years, it has become increasingly clear that emotion plays a central role in global politics, and here Andrew Ross analyses high-emotion events such as protests and speeches to explore how they shape public perceptions. Case studies cover the war on terror and violence in Rwanda and the Balkans, with Ross identifying important sites of emotional impact missed by earlier research focused on identities and institutional interests. Megan Daigle finds that this book represents a needed challenge to the rationalist perspective of much of IR theory; one which takes the challenge and potential of emotions seriously, while refusing to deny or gloss over the messiness of the politics of emotion. Read more…
---
Interested in R2P and humanitarian intervention?
Rwanda and The Moral Obligation of Humanitarian Intervention by Joshua James Kassner
The 1994 Rwandan Genocide that took the lives of approximately 800,000 men, women and children is etched into our memories as one of the most acute failures of intervening in human rights violations. In Rwanda and The Moral Obligation of Humanitarian intervention, Joshua James Kassner contends that the international community had a moral obligation to intervene and therefore unrolls a convincing argument for a significant reform of the normative framework governing international relations. This argument bears unquestionable urgency but regrettably fails to move beyond the oft-debated Responsibility to Protect (R2P) framework. Reviewed by Lucas Van Milders. Read more…
---
Interested in how history is recorded in war crimes trials?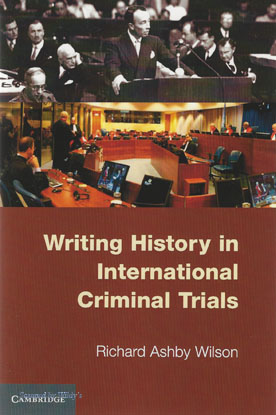 Writing History in International Criminal Trials by Richard Ashby Wilson
In this engaging and accessible book, Richard Ashby Wilson addresses key questions related to the legal relevance of history in international criminal trials. Should history play a role in trials, what form should it take, and why does it matter? What can history explain about criminal accountability, crimes under international law, and conflict? Reviewed by Tara O'Leary. Read more…
---
Interested in the future of aid?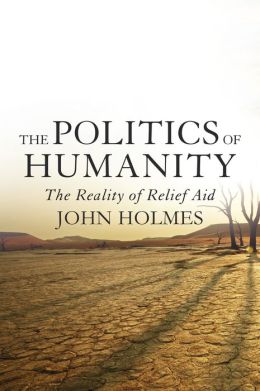 The Politics of Humanity: The Reality of Relief Aid by Sir John Holmes
As UN Under-Secretary-General for Humanitarian Affairs from 2007 until 2010, John Holmes visited some of the most troubled areas of the world and was exposed to the harsh realities of humanitarian aid. Frequently he found that the UN's humanitarian programmes were consistently undermined and mistrusted by both sides in any conflict. Refreshingly free of the obfuscating jargon favoured by many in the humanitarian sector, the essence of The Politics of Humanity is a reaffirmation of humanitarian principles and a warning about the consequences of their betrayal, writes Chris Harmer. Read more…
---
Interested in life in Rwanda today?
The Africa@LSE blog feature a blog post by Dr Omar McDoom on how we can reflect on Rwanda 20 years after the genocide. They also feature coverage of a photography exhibition at King's College London: Rwanda In Photographs: Death Then, Life Now.