We're excited to welcome you to the LSE community! Volunteering during your time at LSE has many benefits, especially helping you to settle into a new city and meet new people.  It's not unusual to feel a little overwhelmed when arriving in such a big city, starting on your course and trying to do all those other things that life throws at you. In this blog, we give you 6 reasons why we think you should start volunteering now.
1. Meet new friends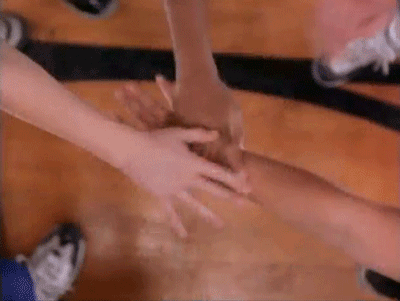 Volunteering is a fantastic way to make new friends. Meeting people who believe in a similar cause instantly gives you something to talk about, both online and in person. Whether it's cleaning up a local park, mentoring a school child or welcoming refugees to London you'll definitely have something to bond over. Many volunteers told us that they enjoyed meeting students from different courses or making friends with someone who was completely separate to LSE. Don't worry if you feel a little shy, the LSE Volunteer Centre runs one-off volunteering opportunities that are aimed at people new to volunteering or to London. Just sign up on LSE CareerHub to attend!
2. Discover London
If you live in hall of residence near LSE it can be really tempting to stay in zone 1 and we don't blame you. However, volunteering is a brilliant way to explore London that you're living in and escape the "LSE bubble". The Volunteer Centre has opportunities all across London and students often report back how fun it is to see somewhere new. The good news is that most charities will pay your travel expenses, but please remember to ask this before you start volunteering.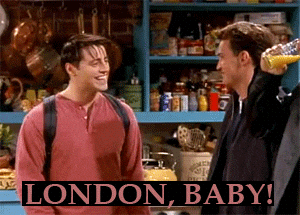 3. Feel part of the community
Whether you petition for a cleaner environment, give advice at a pro-bono law centre or coach football to a children's team you will get a sense of feeling part of the community. It will give you ownership over an issue that you care about and bring you closer to those that you're volunteering with and for. Of course, a lot of students will be volunteering online due to COVID-19, which makes your volunteering experience even more important in discovering your local community – even if it is virtually!  Students also report back that volunteering gives them the sense of feeling part of LSE too.
4. Improve wellbeing
Research suggests that acts of giving and kindness can help improve your mental wellbeing by creating positive feelings and a sense of reward. Volunteering can also give you a feeling of purpose and self-worth all contributing to a positive wellbeing. Of course, meeting new people through volunteering is a great way to reduce loneliness as well.
5. Gain a holistic learning experience
This isn't always applicable, but we hear from lots of students that the volunteering they engage with actually compliments their learning inside the classroom. Being able to apply theory into the real world, or using academic skills for a charity is a great way to make your LSE learning experience more holistic. One of our previous Student Volunteering Ambassadors, Arya Gerard (LLM Law, 2019), reflects on how volunteering helped her studies in her Instagram post.
6. Make a difference
LSE student volunteers are motivated by wanting to make a change, and we see this in the passion and commitment they give to their volunteering roles. Whatever you're passionate about, there's an opportunity for you to shape the world for the better!
Feeling Inspired?
If we've inspired you to volunteer, check out one of our other 200+ ongoing opportunities or book a one-to-one with David Coles, the Volunteer Centre Manager if you have more questions. And why not follow us on Facebook, Twitter, and Instagram to stay up-to-date with our events and opportunities and read our blog for more volunteering tips and stories.