The London 2012 Olympics, although only four years ago, already represent a very different time politically, coming as they did before IndyRef, Brexit and the election of Donald Trump. But, argue Mark Pope, Jan Niklas Rolf and Nora Siklodi roots of our current political climate could be seen at the time of the Olympics, even if they espoused a rhetoric of international liberalism that appears quite distanced.
With the vote for Brexit and the US electing Donald Trump, there appears to have been a resurgence of nationalism and a move away from liberal cosmopolitanism in Western politics. Political commentators may have been confounded, attributing this to a new nationalism emanating from a mass of anxious and angry people.  However, our research shows that there was evidence of these respective ebbs and flows in cosmopolitan and national discourses long before 2016.
In the pre-Brexit days of 2012 when we started our research, we were initially contemplating the very relevance of cosmopolitanism, nationalism and ideological frameworks in the post-modern era. With this in mind, the London Olympics was chosen as a case study because it was a rare event that was explicitly surrounded by discourses on cosmopolitan and nationalist themes. The International Olympic Committee has long couched the Games in cosmopolitan language, calling for adherence to "universal fundamental ethical principles" and the "harmonious development of humankind", while at the same time utilizing national symbols such as flags, anthems and costumes during the Games' opening, victory and closing ceremonies. The UK Government, also, since winning the bid to host the 2012 London Olympics, espoused a mix of cosmopolitan and national discourses. London was presented as the multicultural capital of a cosmopolitan nation, open to and interconnected with the wider world.
In the focus groups we conducted during the time of the Olympics, we were expecting to find examples of cosmopolitanism and nationalism and also hybrid forms of 'cosmopolitan nationalism' in our discourse analysis. However, we wanted to delve deeper and find out how momentum surrounding distinctive approaches to cosmopolitanism and nationalism might grow. Drawing on the literature on the affective turn, we investigated the role of emotions and this provided us with some illuminating answers.
To be clear, we do not view affect or emotions as being 'in' any individual or social group. Instead, in line with much literature on affect, we propose that it is better for the analyst to look to assess what emotions 'do' and to this end we considered how they were transmitted between people. With our dynamic approach, we share the cynicism shown by Kate Nash on the static emotional labels applied to cosmopolitan approaches as 'cool' and national approaches as 'hot'. Adapting Sara Ahmed and Suzanne Hall's work on the transferal of emotions, we developed our own framework, assessing how emotions circulated, accumulated and endured in the emotionally charged context of the Olympics.
Transmitting emotions through challenges to specific discourses
Given our interest in the transmission of emotions between people, focus groups were deemed as the most suitable method for carrying out this research. Following a day of academic and policy debates about the Olympics, we conducted three focus group discussions with 19 elites, including government employees, media practitioners and academics from around the world. The context of the research, the composition of focus groups, as well as the literature on affect all suggested that we should look for the transmission of emotions in support of discourses. However, our evidence quickly contradicted such expectations: transmission of emotions within these groups was most apparent in challenges to a discourse.
The most 'heated debates' occurred in the context of the supposed failure of making the 2012 Games and support for Team GB a reality of "the dream we had as… a small nation". The almost singular media focus on the City of London was seen to have made the 2012 event "London's spotlight… instead of the UK's spotlight". The subsequent re-branding of the Olympic Park to Queen Elizabeth Park was then interpreted as an attempt to "make up" for originally leaving the rest of the country out. Any subsequent attempts to underline 'the accessibility' of London 2012 were deemed as another source of detachment – citing VIP lanes, selective social media activism or a negative impact on the local economy. References to the Olympic torch relay and the British athletes' performance were cut short by British participants, who wanted to return to discussing the 'exclusivity' of the Games and the missed opportunity of nation-building.
Although much more incidental and 'fragile', references to cosmopolitanism followed a similar trend – they too were raised in opposition to other discourses. But here the 'positive light' of cosmopolitanism was seen as 'hijacking' other perspectives, which were much more prevalent, such as nationalism, commercial benefits and security concerns. While "looking at the bigger picture" and "global unity" were identified as desired, and, specifically, Channel 4's 'We're the Superhumans' Paralympics campaign, as powerful enough to turn "pretty much every stereotype on its head", the resulting sense of excitement hardly ever transmitted among participants. While pointing to the transformative potentials the Olympic Games provide, these examples also underline that cosmopolitan discourses were usually associated with limited emotive interaction.
Defending discourses collectively
The focus group evidence thus suggests that the transmission of emotions among people is most likely to occur in challenge to – rather than in support of – a specific discourse. Even more, there is an indication that the transmission of emotions operates better in situations that require interaction between people and their collective defending of a discourse. The finding that elites seem to generate the most heated, interactive debate about London 2012 in order to oppose pre-existing challenges to British nationalist discourses provides us with a rare insight into how similar, elite-led discursive constructions may occur in the context of Brexit and the US elections today. Even when cosmopolitan discourses are explicitly challenged by these discourses,oppositional response has been diffuse and sporadic at best. Therefore, we argue, the next step for advocates of Western liberalism is to find ways to defend cosmopolitan discourses collectively.
—
Note: This blog is based on the authors' recent article in British Politics.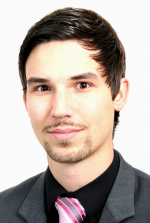 Jan Niklas Rolf is a Researchers in Politics and IR, Rhine-Waal University of Applied Sciences.
Mark Pope is Global Challenged Teaching Fellow in the Centre for Languages, Culture and Communication, Imperial College London.
Nora Siklodi is a Lecturer in Politics at the University of Portsmouth.