Through 2014 LSE Review of Books has published hundreds of reviews, covering new social science titles from across the disciplines. In case you missed them the first time around, here are ten favourites from 2014 chosen for their passion and style by our managing editor.
---
Alexis Bushnell's review of The Violence of the Image: Photography and International Conflict, edited by Liam Kennedy and Caitlin Patrick
The Violence of the Image is a thought-provoking book that examines the roles of image producers and the functions of photographic imagery in the documentation and communication of wars, violent conflicts and human rights issues. It will appeal to a variety of readers, including those in history, photography, cultural studies, aesthetics, communications and human rights, finds Alexis Bushnell. Read the full review.
---
Cheryl Brumley's review of Watching Arabic Television in Europe: From Diaspora to Hybrid Citizens by Christina Slade
What are Arab Europeans watching on television and how do programmes affect their identities as Europeans? In Watching Arabic Television in Europe, Christina Slade argues that hybrid television cultures of the sort found among Arabic speakers in Europe, enhance rather than detract from the culture of civic life in Europe. Journalists reporting on Arab and Muslim issues would benefit most from reading this book, concludes Cheryl Brumley. Read the full review.
---
Sophie Franklin's review of The Digital Afterlives of Jane Austen: Janeites at the Keyboard by Kylie Mirmohamadi
Jane Austen's novels are constantly re-imagined on page and screen. The Digital Afterlives of Jane Austen explores the fascinating realm of Austen fandom on the internet. A compelling read for anyone interested in literature in the digital world as well as Austen fans, finds Sophie Franklin. Read the full review.
---
Josie Freear's review of The Food History Reader: Primary Sources edited by Ken Albala
The Food History Reader is a very welcome addition to the field of food history and will serve as a most valuable text to introduce students and researchers alike to the innumerable possibilities afforded by the study of documents which discuss historical food consumption. Josie Freear finds that it will be essential reading for any university course on the subject and will also appeal to a wider audience interested in how what we eat today has been shaped by the food practices of the past. Read the full review.
---
Merlin Linehan's review of Bargaining with a Rising India: Lessons from the Mahabharata by Amrita Narlikar and Aruna Narlikar
The need to negotiate effectively with India is only growing as its power rises, and in the literature on international negotiation experimental studies point to specific behavioural characteristics of Indian negotiators. This book focuses on India's negotiating traditions through the lens of the classical Sanskrit text, the Mahabharata, and investigates the continuities and changes in India's negotiation behaviour as a rising power. A wonderful read for those interested in trade pacts, negotiation strategy, and India's foreign relations, finds Merlin Linehan. Read the full review.
---
Elaine Housby's review of Feminist Edges of the Qur'an by Aysha A Hidayatullah
Aysha A. Hidayatullah offers the first comprehensive examination of contemporary feminist Qur'anic interpretation, exploring its dynamic challenges to Islamic tradition and contemporary Muslim views of the Qur'an. She offers no definite answers, but rather an embrace of the new ways of relating to the Qur'an that the uncertainty opens up, a dynamic and interactive relationship rather than that of a passive reader, writes Elaine Housby. Read the full review.
---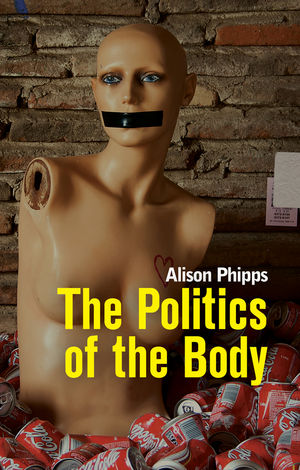 Sarah Burton's review of The Politics of the Body by Alison Phipps
In The Politics of the Body, Alison Phipps looks to construct a political sociology of women's bodies around key debates: sexual violence, gender and Islam, sex work and motherhood. In unveiling the intimate links in politics, popular culture and the media between prevailing neoliberal/neoconservative discourses, feminism, and the body, Alison Phipps contributes greatly to uncovering hidden methods of political and social domination, writes Sarah Burton. Read the full review.
---
Leonardo Custódio's review of Favela Digital: The Other Side of Technology by David Nemer

Leonardo Custódio finds that Favela Digital is a book to be celebrated for the way it reaches audiences in new and exciting ways. The book is an excellent example of how researchers, activists and local populations can build partnerships that benefit all those involved with new knowledge and ideas about ways of critically engaging with digital media on everyday life. Read the full review.
---
Muireann O'Dwyer's review of Sisters in the Statehouse: Black Women and Legislative Decision Making by Nadia E. Brown
In 2013, out of 7,776 female state legislators serving across the USA, 364 are women of colour; of these 239 are African American women. Linking personal narratives to political behavior, Nadia E. Brown elicits the feminist life histories of African American women legislators to understand how their experiences with racism and sexism have influenced their legislative decision-making and policy preferences. Muireann O'Dwyer is enthusiastic about the impact of Brown's work. Read the full review.
---
Paul Gilbert's review of Offshoring by John Urry
Offshoring introduces John Urry's panoptic vision of a world in which democracy is all at sea. While the super-rich secret themselves away on extravagant treasure islands, the rest of the world is hard at work fuelling their indulgence. For Urry, the offshore world is dancing to the tune of Mont Pelerin's neoliberal thought collective, and the 2007-08 financial crisis can be decoded as an outcome of offshore entanglements – a perfect storm in which offshore finance, unregulated energy markets, excessive consumption, and the waste it generates converged. The book's closing chapter offers a template for 'reshoring', a broad project of democratic reform to be led by a 'low carbon civil society,' writes Paul Gilbert. Read the full review.