This is the second part of our guide to the perfect books for Christmas 2014, based on some of the most popular reviews on LSE Review of Books through the year. Don't forget our guide to the best books for urbanists, sociologists, economists and feminist scholars.
---
For the historian in your life
Listening On The Edge: Oral History In The Aftermath Of Crisis by Mark Cave and Stephen M. Sloan
Listening On The Edge presents excerpts from oral histories done after twelve world crises, followed by critical analyses by the interviewers. Additional analytical chapters set the interviews in the contexts of pyschoanalysis and oral history methodology. This book reminds us that the past is never finished and that the present cannot be ignored, and that telling and listening to testimony "amid chaos" is extremely important, writes Jas Kaur. Read the full review.
Find this book: 
 You might also like:
---
For the political scientist in your life
Women in Political Theory by Jane Duran
Women in Political Theory is the first volume to explore the intersections of feminism, politics and philosophy, and to consider the contribution of women philosophers to the field of contemporary political thought, claims its author Jane Duran. With a focus on five central thinkers, Sarah Grimké, Anna Julia Cooper, Jane Addams, Rosa Luxemburg, and Hannah Arendt, Duran hopes to show that each woman was in fact an established political theorist of her time. Katherine Williams recommends this volume to students, scholars and readers with an interest in philosophy, political and social theory, feminism, and gender studies. Read the full review.
Find this book: 
You might also like:
---
For the artist in your life
Antipolitics in Central European Art by Klara Kemp-Welch
Spanning a period punctuated by landmark events from the crushing of the Hungarian Revolution of 1956 to the birth of the Polish Solidarity movement in 1980 Antipolitics in Central European Art aims to anchor art historical analysis within a robust historical framework. Jim Aulich is impressed by Klara Kemp-Welch's articulation of how small groups of artists and their audiences openly converged in a public cultural realm parallel to the intellectual and political opposition. Read the full review.
Find this book:
You might also like:
---
For the philosopher in your life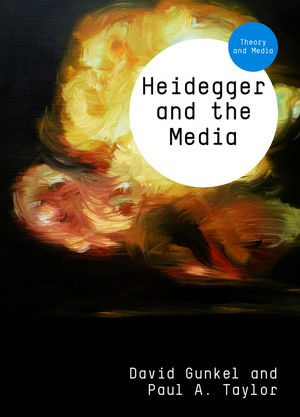 Heidegger and the Media by David Gunkel and Paul A. Taylor
Martin Heidegger has been largely ignored within communications studies, but this book aims to show the relevance of his work for the field. David Gunkel and Paul A. Taylor analyse Heidegger's theory of language and its relevance to communications studies, and assess Heidegger's legacy for future developments in media theory. Niall Flynn finds this a clear and thought-provoking read, though a touch more detail in places would have been welcome. Read the full review.
Find this book: 
You might also like: