Alison Jaggar aims to bring gender to the centre of philosophical debates about global justice with this recent collection of essays. Chapters cover geographies of gender and migration, taxation and global justice, and sexual violence in an international context, amongst other issues central to our understanding of what justice means today. Although Gender and Global Justice is not altogether timely, the book still forms a compelling resource for those interested in global issues, in social and political philosophy, and in feminist theory, given the breadth of conceptual work it contains, writes Clara Fischer.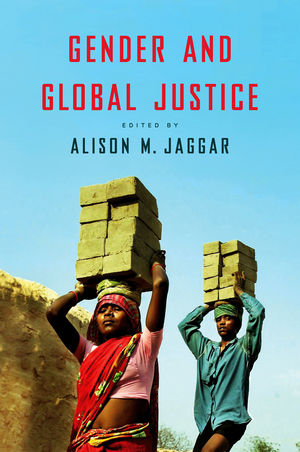 Gender and Global Justice. Alison M. Jaggar (ed.). Polity Press. December 2013.
Being perhaps best known for her classic 1983 text, Feminist Politics and Human Nature, Alison Jaggar has, over the decades, consolidated her position as one of the most preeminent philosophers working in social, moral, and political thought in a feminist vein. Her latest edited volume,Gender and Global Justice, continues this project of critical feminist theorising by reinscribing gender in philosophical discourses on justice in the wider context of phenomena and events that transcend national borders.
For Jaggar, a too-narrow focus on topics deemed to be of particular interest to women, such as "female seclusion" or "genital cutting", masks the fact that "all of the issues addressed by global justice theorists have gendered dimensions." Accordingly, "philosophical work in global gender justice addresses the gendered dimension of war, human rights, global governance, political freedom, nationalism, migration, indebtedness, poverty, climate change and more" (p. 9). Gender and Global Justice reflects this all-encompassing approach to philosophical work on global justice, and cogently makes the case for a gendered reading of issues as diverse as migrant care work, reform of global taxation arrangements, poverty, sexual violence, and transnational collectivities.